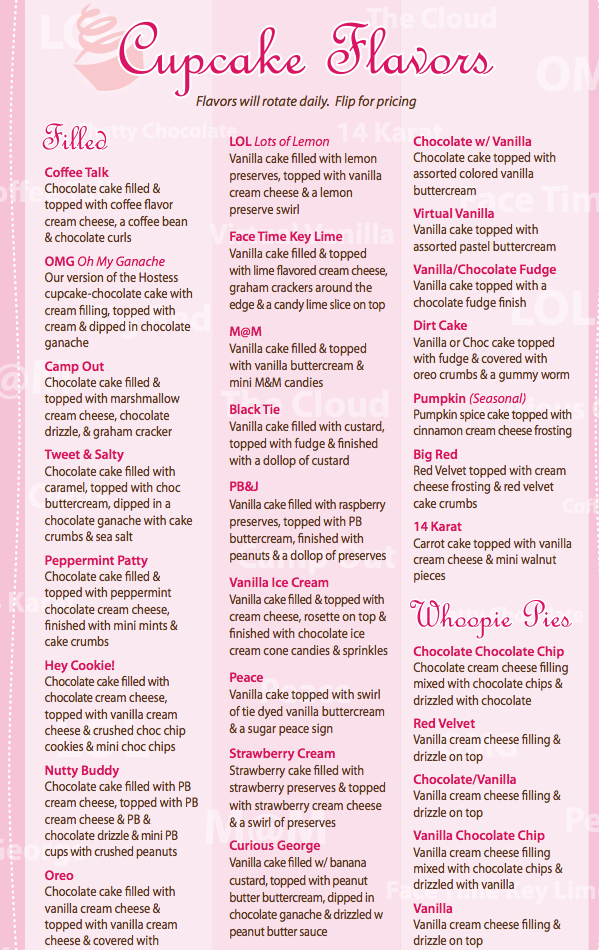 Pantene Dry Shampoo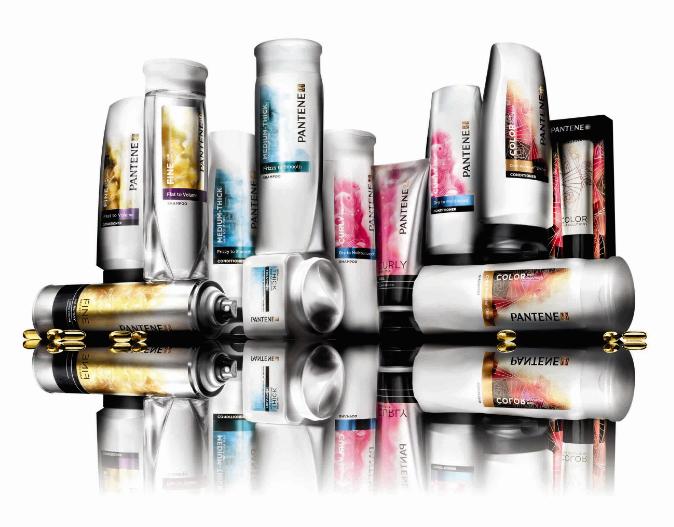 Creative Brief
Pantene is the world's best-selling hair care brand, encompassing a huge variety of shampoo, conditioner and styling products, sold in around 100 countries. One of Procter & Gamble's portfolio of billion dollar brands, its worldwide sales were estimated at around $3.1bn for 2012, giving it around 10% global share of the haircare market. It is the biggest brand by sales in P&G's beauty portfolio. However following ten years of rapid growth from the mid-1990s, sales began to slow significantly in 2007, especially in the key US market. Fierce competition is largely to blame, but there was also evidence that customers were confused by Pantene's bewildering range of different products. As a result, the brand has undergone several restructurings of its product portfolio as well as a full revamp of logo and packaging. So far, though, these changes have had only a limited effect on its weakening US performance.
Dry shampoos are not a new category, but these types of products have grown in popularity over the past few years. Either powder or aerosol, the starch or silica-based formulas soak up excess oils between shampoos and give a longer life to hairstyles. Most hair stylists and dermatologists support the notion of not washing your hair too often since it can strip the hair of its natural oils and lead to dry, damaged locks. Dry shampoos are great for all hair types, including women of color, because it dries out the oils on your hair, not oils in your scalp.
Pantene would like to capitalize on this trend of dry shampoos and highlight their three different dry shampoo products in a new campaign. The three dry shampoos are: Original Fresh, Root Reboot, and Blowout Extend.
Pantene Dry Shampoo will be marketed to women, ages 18 and up of all income, ethnicity and educational levels. The users of this product are both current Pantene consumers, as well as new users of the brand who are seeking to find a dry shampoo that will help them maintain their hair style longer without needing to wash it.
Agency should include the visual that is used in most Pantene ads – that of a woman with silky, long hair.
Copy should focus on the product maintaining silky smooth hair without needing to wash your hair with water. The spray does not make hair sticky or stiff like competitive dry shampoo brands*. Instead, it cleanses, removes oil and refreshes your style when it's not convenient to shower. Also, mention the fresh scent and the different benefits of the three dry shampoo products that Pantene offers. Original – instantly refreshes hair without washing. Root Reboot – instantly revives your look without the weight. Blowout Extend – Extends your blowout, even on the second day.
*Note: The major competitive brands with dry shampoos are Herbal Essences, Suave, and TreSemme. Some users have complained that the products make their hair feel stiff or sticky.
Below is a variety of copywriting for different forms of advertising and promotion for Pantene Dry Shampoo:
Subway Series
Beautiful Hair. No Water.
Or
Stay Dry For Beautiful Hair.
Side by side visuals: Woman on left would have wet, stringy hair and look like she just stepped out of the shower with a towel wrapped around her. She'd have a frown on her face and look frustrated that she now had to blow dry her long, wet hair. Woman on right would be dressed for work, smiling and relaxed. Hair would look silky and beautiful. Visual of Pantene Dry Shampoo would appear next to her on the bathroom counter.
Same headline, but visuals would now be woman on left in the shower looking unhappy and frazzled. Woman on right would be dressed, smiling and spraying her already dry hair with Pantene dry shampoo.
Same headline, but visuals would show unhappy woman on left standing in the rain getting her clothes soaked and also washing her hair at the same time. Woman on right would be standing under an umbrella in the rain, smiling, and showing her Pantene dry shampoo popping out of her work tote.
Guess How Many Days Since I've Washed My Hair?
Above headline. Visual would show woman with beautiful silky hair, holding a can of Pantene dry shampoo in one hand, and holding up five fingers with the other.
Same headline. Visual would show woman with beautiful silky hair looking at a calendar and marking X's for how many days it's been since she washed her hair. Pantene dry shampoo would be on the counter next to her.
Visual would show woman with beautiful silky hair looking unsure of how long it's been since she washed her hair. She could be counting on her fingers or a thought bubble above her head with 4 days? 5 days? 6??? Same headline as above with subhead of "I've lost count!"
Tagline Ideas for Pantene Dry Shampoo
"Some Like It Dry"
"Shampoo. Don't Rinse. Repeat"
"Beautiful Hair: Do Not Get Wet"
Co-branding partner
L'Oreal Hair Color or another home hair coloring kit
Billboards
SoHo-style – A picture of a woman on the side of a building and a can of the dry shampoo would be 3-D with her hand on it and periodically spray her hair (with fake dry shampoo – in reality it would be harmless, non-polluting steam)
Times Square Interactive – Similar to the SoHo visual, but this time the pedestrians could download the Pantene app to cause the billboard to spray the (fake) dry shampoo (which would be a 3-D can) onto the woman's hair in the billboard.
Highway Billboard – Visual of the Pantene woman with silky beautiful hair. Copy would emphasize convenience and read: Your Hair Could Already Be Clean By The Time You Pass This Sign or Clean Hair As Quickly As It Takes To Pass This Sign
Packaging Copy/Voice
Pantene Dry Shampoo does not come in a box so the copy would appear directly on the aerosol can. The cans would vary by color to differentiate the 3 types of dry shampoos. Here's a sample of possible packaging copy in a voice that I think would work:
"Your hair looks great! We think you should keep it that way as long as possible without ever getting it wet. Pantene Dry Shampoo will maintain your beautiful hair by simply spraying it on your hair and scalp."
Hang Tag – Brooklyn Jeans
You Can Take The Jeans Out Of Brooklyn…[Flip side of tag reads]: But You Can't Take Brooklyn Out Of The Jeans
Experiential Bus
An experiential bus would be the perfect venue for consumers to sample Pantene Dry Shampoo. The three product varieties (Original Fresh, Dry Shampoo Blowout, Root Reboot) would have separate stations where consumers could use a tester on their hair right there. There would be signage at each station, outlining the benefits of each dry shampoo type.
Coffee Sleeve
"Use Pantene Dry Shampoo so you can savor your morning coffee longer"
"Spend more time drinking coffee and less time doing your hair." (Pantene logo underneath)
– A coupon for Pantene Dry Shampoo could also be offered as part of the sleeve
Direct Mailer
Sampling would be a very effective way to familiarize people with Pantene Dry Shampoo, especially for those users who have never used a dry shampoo before or for users who have been disappointed with previously tried brands. The mailer could be in the shape of a Pantene Dry Shampoo aerosol can, but more importantly a small sample can of the product would appear inside. This would obviously be costly, but if targeted appropriately, it could be a very effective tool. It could also be distributed at trade shows and sent to beauty magazine editors. Along with the sample, a coupon could appear inside the mailer. The copy should make it clear where this product is sold (i.e., all major drug chains and grocery stores)
Kate Spade catalog copy
Wrap Midi Dress – Original Copy
a fit and flare with just the right amount of stretch, this wrap dress will be what you what you reach for again and again. a slimming bow cinches at the waist and creates an easy outfit in a pinch with just a pair of flats and few bangles.
Wrap Midi Dress – Rewritten Copy
Comfort and style meet with this wrap dress that you can wear for both work and play and anything in between. The cinched bow at the waist completes a flattering look that you can complement simply with a pair of flats and a couple of bangles.
Avila Sandals – Original Copy
whether you're exploring the local farmer's market or taking in the sites somewhere a little further away (hello rio!) slip into something special like these flat bejeweled leather sandals.
Avila Sandals – Rewritten Copy
You won't need to change these shoes whether you're sightseeing in Tahiti or sampling a margarita in Mexico. Treat your feet to the comfort and beauty of these flat bejeweled leather sandals.
Cherry Lane Lacey Wallet – Original Copy
there's a lot to love about our lacey wallet – 12 card slots, 2 billfold compartments and one middle zip pocket to be exact. the finishing touch? an outside slide pocket for holding metro cards, to-do lists or tickets close at hand.
Cherry Lane Lacey Wallet – Rewritten Copy
You may never want any other wallet again – 12 card slots, 2 billfold compartments and one middle zip pocket for change. And the best part? An outside slide pocket for holding metro cards, coupons or tickets close at hand.
Henry Lane Emmy – Original Copy
streamlined silhouettes and clean lines were the focus of our designers for the new henry lane collection. case in point: the emmy, a modern duffel structured softly in pebbled leather. with top handles to wear chicly over the elbow and a long shoulder strap for a cross-body style, it's the roomy carry-all that goes with everything.
Henry Lane Emmy – Rewritten Copy
Our designers kept simplicity in mind for the new Henry Lane collection. The Emmy is the perfect blend of modern style and a functional duffel with soft pebbled leather. Use the shorter top handles for a chic over the elbow look or unfurl the long shoulder strap for cross-body convenience. This versatile carryall looks good with everything.
Banner Ad
How many days has she gone without washing her hair? Click to find out.
Next frame shows the person holding up a sign with the words '6 days'. Question over her head asks: And how did she get away with this? Click to find out
Next frame you hear a hissing sound (the sound of a spray) and you see someone spraying their hair with a powdery substance. (this can be a still or a moving pic). And what is this miracle spray? Click to find out.
Next click shows a picture of Pantene Dry Shampoo
Tweets from Pantene Dry Shampoo
This is how good your hair can look without getting it wet for 6 days. (Link to Photo of woman with beautiful hair after using Pantene Dry Shampoo) #beauty #beautyhacks
Wouldn't you like to keep your hairstyle longer without ever getting it wet?
I ____ (fill in blank) washing my hair everyday. #PanteneDryShampoo
Spend more time watching soccer & less time doing your hair. #worldcup #Pantenedryshampoo
How many days can you go without getting your hair wet after using Pantene Dry Shampoo?
Tweet us a selfie of your hair after using Pantene Dry Shampoo and you may appear in our next ad!
Watch our latest video on the best way to use Pantene Dry Shampoo. You may never shower again! (link to YouTube here)
If Jennifer Aniston loves our product, we KNOW you'll love it too. (include link that shows Jennifer Aniston using the product)
Website – About Us Page
Note: Currently, the Pantene website About Us page appears to be very bland. The visual is a close-up of these gold "pellets" which I think are meant to represent panthenol, one of the ingredients of the shampoo. I would change the visual to be something less abstract – perhaps a pic of the full product line or else a hair model with beautiful, healthy-looking hair. Or, they could also consider a celebrity spokesperson. Also, I am writing the About Us page for the overall Pantene brand because I wouldn't expect the company to devote an entire website to one product in their line.
Revolutionary Hair Products From A Trusted Brand
Welcome to the Pantene website, a place where you can learn about our products to give you gorgeous looking hair.
Pantene is one of the most recognizable names in hair care. The brand was first introduced in Europe in1945 and entered the U.S. market in the 1960s. From that point on, Pantene consistently produced quality products, backed by strong advertising campaigns, and became a billion dollar brand in 1995.
Pantene was one of the first brands to offer consumers hair care choices that cater to the look they want. The result is an extensive line of over 100 different hair care and styling products. Pantene offers you endless possibilities for beautiful hair!
The Pantene Promise
We stand behind our products so confidently that we have a money back guarantee. If you don't absolutely love the results after using any of our products, we will give you your money back, guaranteed. We can't think of a more beautiful promise than that.
Advertorial
The Advertorial would appear in women's magazines such as Cosmopolitan, Glamour, or Lucky. I would try to match the tone of these magazines, which (I think?) target a demographic of women ages 18-35.
Headline:
Getting Ready For A Date In Three Easy Steps
Subheads appear below as Step 1, 2, and 3
Step 1: Choose your outfit
He's finally asked you out (or maybe you asked him!) and you're going to the hot, new restaurant in town. Find that outfit in your closet that you'll feel both comfortable and confident in, whether it's skinny jeans or a cute dress. Wear something that looks and feels like you and most importantly, pick it out the night before so that you're not panicking an hour before your date and lamenting that you have nothing to wear. Can you tell we're speaking from experience here? We are!
Step 2: Take a relaxing bath
A bath? Yes. Let's face it: You're going to be excited, but also nervous. Fill that tub with luxurious bubbles, light some candles, put on some music, and soak. A warm, soothing bath will calm your nerves and will also keep your hair dry. Which leads us to Step 3….
Step 3: Apply your makeup (or go au naturale if that's how you roll) and use Pantene Dry Shampoo.
Spray Pantene Dry Shampoo on your roots and work it through with a brush or your fingers. Our dry shampoo will absorb any excess oils in your hair and leave your head fresh and smelling clean. You'll be able to keep your style looking great day after day without ever getting it wet.
We told you getting ready for a date was easy. Now go have fun and don't forget your Pantene Dry Shampoo for date #2!
[Visual at bottom of the three products in the line, along with website info.]
Print Ad
Headline:
Shampoo. DON'T RINSE. Repeat.
[Visual of model with long, silky hair spraying Pantene Dry Shampoo on to her head.]
No, that is not a typo. We really mean it when we say "don't rinse." How is this even possible when we're talking about a shampoo?
This is how: With Pantene Dry Shampoo, an incredible hair care product that will keep your hair looking clean and beautiful day after day, without ever getting it wet.
How It Works:
Simply spray Pantene Dry Shampoo onto the roots of your hair, and work it through with a brush or your fingertips. The powdery substance instantly absorbs any excess oils in your hair and leaves behind fresh, clean-smelling hair.
Your style will last longer and save you time, whether you're getting ready for work, or primping for a night out. Pantene Dry Shampoo will rescue you from long, tiring blow-dry sessions and instead you'll be out the door and on your way.
You may soon wonder how you ever did without Pantene Dry Shampoo.
[Small visual at the bottom right showing the three varieties of Pantene Dry Shampoo.]
Visit www.pantene.com for more information on this and many other Pantene products.
Two Print Ads For a Non-Profit Agency
Note: We recently participated in a fundraiser for Alex's Lemonade Stand Foundation, an organization that raises money for childhood cancer research. The foundation is 10-years old and seems to benefit from extensive PR and social media outreach. However, I have never seen any advertising…here are some print ads that I propose. Their current hashtag is #OneCupAtATime, which I've incorporated into the tagline in the 2nd ad.
Ad #1
Visual of a child's sad face with the headline, "Mommy, why do I have cancer?"
The causes of most childhood cancers are unknown and are not strongly linked to lifestyle or environmental risk factors, unlike many adult cancers. One in 330 children will be diagnosed with cancer by the time they're 20 years old. Despite these facts, childhood cancer research is vastly and consistently under-funded. Less than 5% of the federal government's total funding for cancer research is dedicated to childhood cancers each year.
If this were your child, wouldn't you want to answer her question and most importantly, let her know she's going to be okay?
Help us reach the goal of finding cures and better treatment options. Visit Alex's Lemonade Stand Foundation at www.alexslemonade.org and find out how you can help.
Ad #2
Visual of a child running a lemonade stand, with a bandana around her head. Headline reads:
"To You, This Is Just A Lemonade Stand. To Her, This Is A Chance To Cure Her Cancer."
Alex's Lemonade Stand Foundation (ALSF) emerged from the front yard lemonade stand of a 4-year old cancer patient named Alex (1996-2004). In the year 2000, the little girl Alex announced that she wanted to hold a lemonade stand to raise money to help find cures for all children with cancer. Since that first stand, ALSF has become a national fundraising movement, with thousands of supporters carrying on her legacy of hope.
Please join us during our National Lemonade Days (June XX-XX) and support Alex's mission by attending a stand, holding your own stand, or donating online. Visit www.alexslemonade.org to find out more.
Please help us fight childhood cancer ONE CUP AT A TIME.
Two Public Service Print Ads
Ad #1
Would you want your pilot to text while landing a plane?
Neither would she. (Picture of a child in car seat while mom is texting and driving).
You are putting yourself and all of your passengers at risk every time you even look at your phone while driving. Keep your eyes on the road and keep your phone in your bag.
Don't text and drive. Ever.
Ad #2
Visual of a car crash with tremendous damage to both cars. Headline reads:
"Be there in 5 minutes."
One text. Two cars. Six lives forever changed.
Don't text and drive. Ever.
Two Games/App For My Brand
App
Pantene could launch an app called, "The Hair Lair" where people can take a photo of themselves and then try on different hair styles. I know an app like this already exists, but I think it is meant to be more of a joke where people try on silly styles. This app would be realistic styles that people could test on their own photo. Plus, they could input the type of hair they have (curly, straight, dry, oily), the length, the cut, etc. and then adjust possible styles based on what type of change they desire.
Game
A possible game for Pantene could be a take on the fairytale, Rapunzel. Rapunzel's hair starts out long and the Prince has to take on the witch by fighting her off with herbs from the garden in order to climb up Rapunzel's hair and rescue her. The witch could have certain powers to shield herself from the herbs and the Prince has to figure out which herbs to throw at her and when. If he loses a round, Rapunzel loses an inch off her hair. If he wins a round, her hair continues to grow. The game could be timed or have a certain number of rounds. The prince would win if her hair stays long enough for him to climb up and rescue her.
Television Ad
Visual shows a woman in a bathroom, dressed to go out. She's looking at and putting her fingers through her limp hair in the mirror, when her husband calls from the other side of the door:
Husband: "Honey, we're going to be late if we don't leave in the next five minutes!"
Wife: "Hold on, I just need to wash my hair!"
Husband: "What?!! We'll never make it in time!"
Wife: [She smiles, holding her bottle of Pantene Dry Shampoo]: "Yes we will…be out in two minutes."
Visual switches to husband muttering to himself and looking annoyed. He checks his watch and says, "I think I'll call them to tell them we'll be late."
Wife suddenly appears in doorway, smiling, with perfect hair: "Ready!"
Voice over: With Pantene Dry Shampoo, you'll never be late for a night out again
Radio Ad
Audio: Sound of a steady spray/spritzing. Sound starts out loud, then softens, but continues throughout the commercial…
Copy: That is the sound of someone washing their hair, without ever getting it wet. That is the sound of someone getting ready for a date in record time. That is the sound of someone who is about to have gorgeous looking hair. That is the sound of someone using Pantene Dry Shampoo. Keep your style longer with these simple directions: Shampoo. Don't Rinse. Repeat.